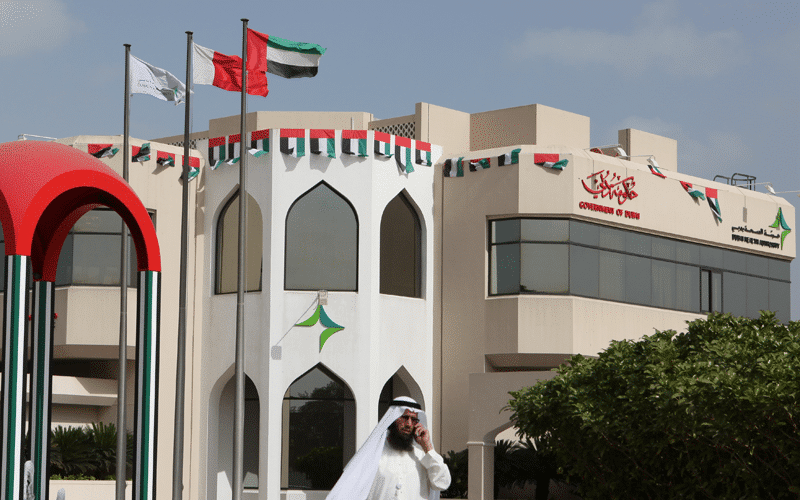 Medical negligence is a critical aspect of law practice in modern times, as we entrust doctors and medical practitioners with our lives and the lives of our loved ones, including our children and unborn children. In the United Arab Emirates (UAE), Federal Decree-Law No. (4) of 2016 classifies medical negligence as one of the many aspects constituting medical malpractice.
When a medical practitioner's action or inaction leads to a treatment error caused by a lack of interest or devotion to the patient, it falls under medical negligence. This can include failing to diagnose adverse conditions due to omitting symptoms, not informing patients about serious treatment risks, or performing procedures under sub-ideal conditions.
Recognizing Medical Negligence in Dubai
Witnessing a loved one suffer harm or illness in a medical facility can be painful. The expectation is always for them to receive the best possible care. However, when they face neglect or carelessness, seeking help becomes necessary. Medical negligence law in Dubai has evolved to protect these rights. Neglecting precautionary measures in hospitals, such as proper sterilization of equipment and violating medical protocols, can be considered medical negligence. If a patient is treated by a doctor with a different specialty than required, it can also be considered negligence. In such cases, the doctor and the clinic or hospital may be held responsible.
Proving Gross Medical Errors
To establish the occurrence of a gross medical error and pursue legal action, it is essential to understand what constitutes a "gross medical error." According to UAE Cabinet Resolution No. 40 of 2019, a gross medical error occurs when death, loss of an organ, body function, or severe damage results from the following:
Ignorance of recognized medical principles.
Deviation from usual medical practices without justification and use of unorthodox methods.
Severe neglect in performing medical duties.
Practicing medicine under the influence of intoxicants (drugs, alcohol).
Practicing outside the scope of specialization without proper supervision.
However, it is crucial to rule out harm caused by the patient's own acts, such as refusal of treatment or failure to follow the doctor's instructions, as these may not be attributed to the practitioner.
Types of Medical Negligence
Medical negligence can manifest in various forms. Modern medical negligence law identifies several types of negligence, including misdiagnosis, surgical neglect, anesthesia errors, neglecting to provide adequate medical advice, and withholding relevant information. Negligence can also occur during birth and delivery or by administering inappropriate or irrelevant medication. Cosmetic surgeries performed without proper sterilization or simple dental procedures can also lead to medical negligence.
Filing a Medical Negligence Complaint
If you suspect medical mistakes, negligence, or intentional harm, you can file a complaint with The Medical Liability Committee. The committee reviews medical complaints referred by the health authority, Public Prosecution, or courts. Compensation claims can be filed due to medical liability after being referred and submitted to the Medical Liability Committee. You can also challenge the committee's decision within 30 days.
Claiming Compensation for Medical Negligence
Compensation amounts for medical negligence cases can vary based on the severity and nature of the negligence. Penalties for medical negligence in emergency cases or performing unnecessary medical or surgical procedures without proper information and consent can range from 10,000 AED upwards. Gross medical errors by practitioners can result in fines up to 200,000 AED and up to two years in prison. In cases of death caused by such errors, the fine can increase to 500,000 AED. If a practitioner was under the influence of drugs or alcohol during the error resulting in death, the fine can be as high as 1,000,000 AED. In cases where a patient's death is caused by negligence, the practitioner can be sued for compensation and Diya money, set at 200,000 AED.
The Medical Responsibility Committee
As stipulated in Federal Decree-Law No. 4 of 2016 regarding medical liability, the Medical Responsibility Committee is responsible for providing an opinion on the existence of medical errors, their causes, resulting damages, causal relationship between the error and damage, and the percentage of disability, if any. The committee's report is considered final and not subject to appeal.
Filing a Medical Complaint in the UAE
Did you know that you have the right to file a medical complaint in the UAE if you are dissatisfied with the services you received from a medical facility or healthcare professional in the country? Health authorities in every emirate offer a chance to obtain a remedy or compensation for any grievances you may suffer at the hands of a licensed medical facility or professional.
If you find yourself wondering how to file a complaint against a hospital or how to complain about hospital negligence, this article will guide you through the process of filing a medical complaint in the UAE.
Filing a Medical Complaint with MOHAP
The Ministry of Health and Prevention (MOHAP) allows you to submit medical complaints in the UAE against private clinics, hospitals, and health facilities licensed by MOHAP. This includes hospitals in Ajman, Sharjah, Ras Al Khaimah, and Umm Al Quwain. For any issues faced at hospitals in Fujairah, you must also report them to the Ministry of Health and Prevention.
Here is the step-by-step procedure to file a medical complaint with MOHAP:
Visit the MOHAP Medical Complaint Page.
Click the "Start Service" icon in the top right corner.
Log in using your UAEPASS or register an account.
Select "Create New Medical Complaint."
Fill out the Medical Facility Complaint Form.
Attach supporting documents and submit.
Once the electronic complaint is submitted, MOHAP will assign a technical committee to investigate the matter and present its findings to the Medical Licensing Committee for the final decision. After a plausible decision is reached, you will be informed about the available options for redressal, which could involve reconciliation or seeking justice.
Filing a Medical Complaint in Dubai, UAE
Dubai offers several ways to file a medical complaint:
Submit a complaint form on mc.dha.gov.ae – the official DHA website for medical complaints.
Email a detailed account of your complaint to cg@dha.gov.ae.
Call 800 342 (DHA).
Reach out to the emirate's health authority at @DHA_Dubai.
These complaints must pertain only to DHA-licensed health facilities and professionals. Complaints related to hospitals and healthcare professionals in Dubai's free zones, such as Dubai Healthcare City and Jebel Ali Free Zone Authority (JAFZA), and those registered with the Ministry of Health (MOH) will not be reviewed.
To file a medical complaint in Dubai, follow these steps:
Log on to the official DHA medical complaint website: https://mc.dha.gov.ae/
Specify whether you are a UAE national/resident or a tourist.
Choose what you want to complain about: Healthcare Professional, Medical Facility, or Both.
Register your account.
Fill in the Medical Complaint Procedure Form.
Attach relevant documents and submit.
Duration of Response:
The time taken to resolve a medical complaint in the UAE depends on the severity of the case and the number of people involved. DHA classifies complaints into three categories with corresponding response times:
Sensitive complaints – Two working days
Regular complaints – Seven working days
Urgent complaints – One working day
After filing the complaint, you will receive an email notification of successful submission. The Clinical Governance Office will then refer your case to the concerned parties for a complaint review. If further investigation is required, you will be informed by the Clinical Governance Office.
Filing Medical Complaints in Abu Dhabi, UAE
The Abu Dhabi Department of Health (DOH) handles all medical complaints related to healthcare professionals and facilities registered in the capital. There are two ways to file a medical complaint in Abu Dhabi, UAE:
Lodge a medical complaint using TAMM Abu Dhabi (call +971-800-555).
Register your complaint on the DOH Medical Complaint Portal.
The portal process involves filling out a complaint form with supporting documents and receiving complaint confirmation via email or SMS. The resolution of your medical complaint in Abu Dhabi may take up to nine months from the date of submission.
FAQs about Medical Complaints in the UAE
Who can submit a medical complaint in the UAE?
Any patient aged above 21 can file a medical complaint. The general eligibility criteria for filing a medical complaint in the UAE are:
An adult (aged 21 or above)
A UAE national or resident
Mentally sane
If the patient is aged less than 21, the medical complaint can be filed by their parents, legal guardians, or legal representatives. Tourists are allowed to file medical complaints in Dubai, provided they meet the eligibility criteria.
How long does it take to resolve a medical complaint?
The time duration to resolve a medical complaint in the UAE varies depending on the severity and complexity of the case. The health regulation departments ensure the earliest possible resolution of medical complaints.
What documents are required to file a medical complaint in the UAE?
Whether you file a medical complaint online or submit physical evidence, you will need proper medical documentation, proof of your claim, and valid identification (Emirates ID for residents and nationals, passport for visitors). For online medical complaints in Abu Dhabi or Dubai, you will also need a UAEPASS account.
Can I use the same process to complain about medical insurance or financial issues?
No, the medical complaint procedures in the UAE mentioned in this article are strictly limited to patient grievances arising due to malpractice, unprofessionalism, or ignorance of healthcare facilities and/or professionals. These procedures do not cater to complaints related to administrative, insurance, or financial issues faced by patients.
Filing a medical complaint in the UAE is essential for ensuring patient rights and holding healthcare facilities and professionals accountable for any malpractice or negligence. Remember to file your complaint with the correct authority and provide all necessary documentation for a thorough investigation. By following the proper procedures, you can seek remedies and fair resolution for any grievances you face while receiving medical services in the UAE.