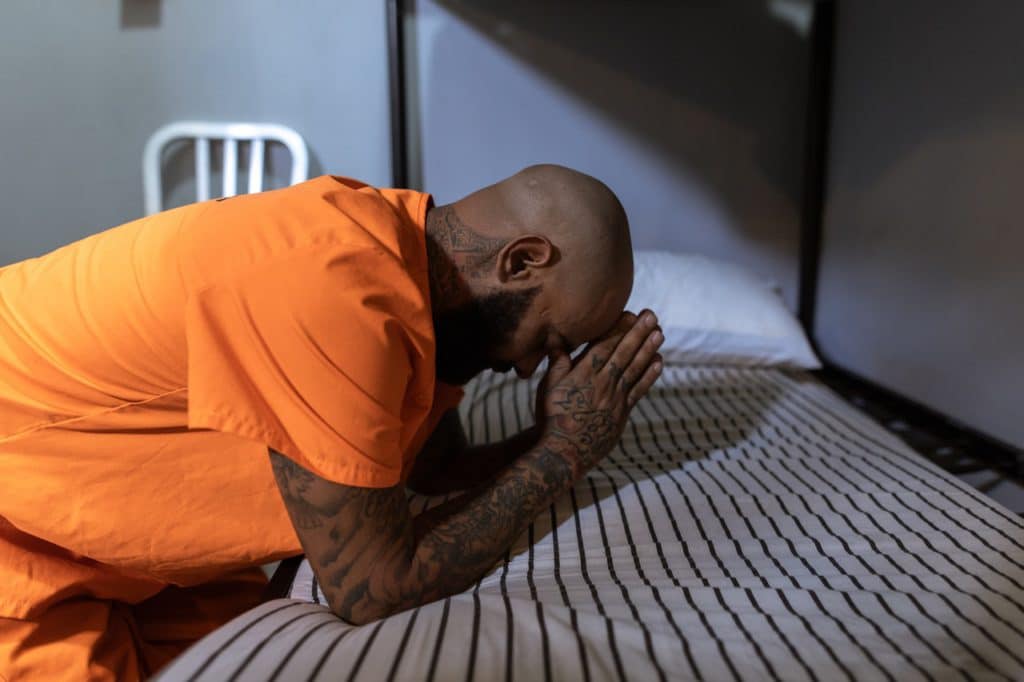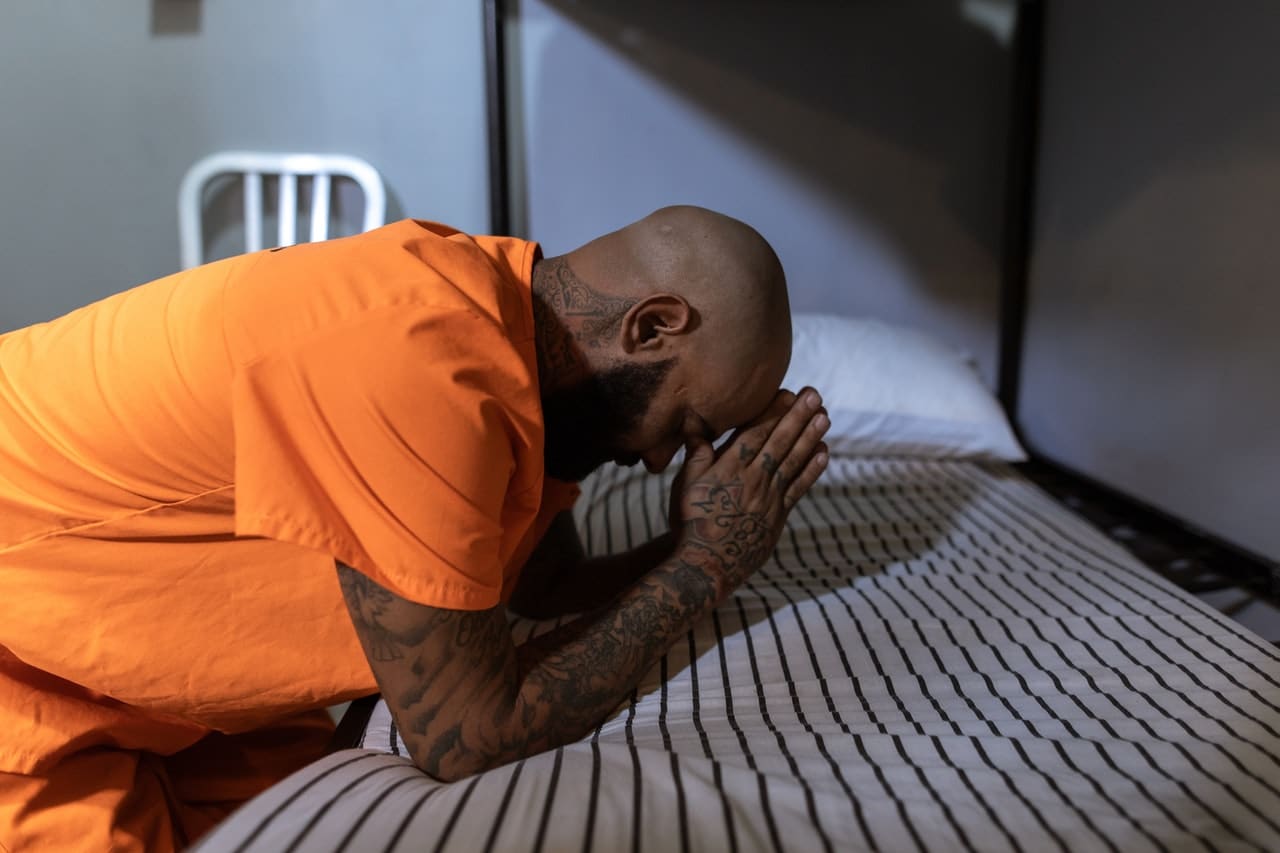 Looking for ways to check Travel Ban in UAE ?
If you're planning to travel to the United Arab Emirates, it's important to check if you have any travel bans in place. The UAE government has implemented travel bans as part of their efforts to maintain national security and public safety. These travel bans can be placed on individuals who have committed certain offenses or who have outstanding financial obligations in the country. This may be issued by executive bodies such as the Federal Authority for Identity, Citizenship and Customs Security (ICP), or for legal reasons, where restrictions have been placed on travel.
What are the different ways to check travel ban in UAE? Let's find out.
Table of Contents
How to check Travel Ban in UAE?
The standards to check travel ban in UAE are not uniform across all Emirates. Therefore, the process of checking for travel bans in Dubai may differ from that in other Emirates. However, there are four distinct methods to verify if you are subject to a travel ban in UAE.
How Can Dubai Visa Holders Check Travel Ban in UAE?
One of the easiest and most straightforward ways to check for a travel ban in the UAE is to contact the relevant authorities directly. You can call the Amer center in Dubai at 800-5111 if you are a resident. For international callers, the prefix to use is +971 43 139 999.
You will be required to provide information such as your passport details to the contact center representative. This is also the simplest method to check for a UAE travel ban status using your passport number.
If you suspect that you may be subject to a UAE visa ban, or you anticipate an arrest warrant being filed against you, you can hire a lawyer to perform a thorough investigation on your behalf. This is particularly crucial if you are outside the UAE, as speaking with a professional is often the only option to check for a travel ban in the UAE.
To check for a police case in Dubai, visit the official website of the Dubai Police Department. You can quickly and easily verify your Dubai police case check to ensure that you are legally allowed to stay in the region.
It is essential to be aware of the procedures for checking travel bans in the UAE to avoid any legal complications when traveling within or outside the country. By utilizing the various methods available to check for travel bans in the UAE, you can ensure that you are traveling legally and without any hindrances.
How can Dubai visa holders check UAE Travel ban in UAE with passport number?
Dubai Residents can check status of travel ban in UAE using the free service provided by the government website or the Dubai Police smart app. It is important to note that a valid Emirates identification card and a smartphone are required to utilize this service.
Eligibility to Check Travel Ban in UAE
Status To check the travel ban status in the UAE, the individual must possess a valid Emirates identification card. Additionally, they must have access to a smartphone capable of utilizing the software provided by the government website or the Dubai Police smart app.
Procedure to Check Travel Ban in UAE
To check the travel ban status, the individual must follow these steps:
Download the Dubai Police app or visit the Dubai Police website.
From the Individual Services section, select "Criminal Status of Financial Cases."
Enter your contact information, including your name and the Emirates ID card number.
Receive information regarding your UAE travel ban status. If there is a travel ban, you will be advised to visit any precinct of the Dubai Police while carrying your Emirates Identification, a copy of your passport, and an Authority Note.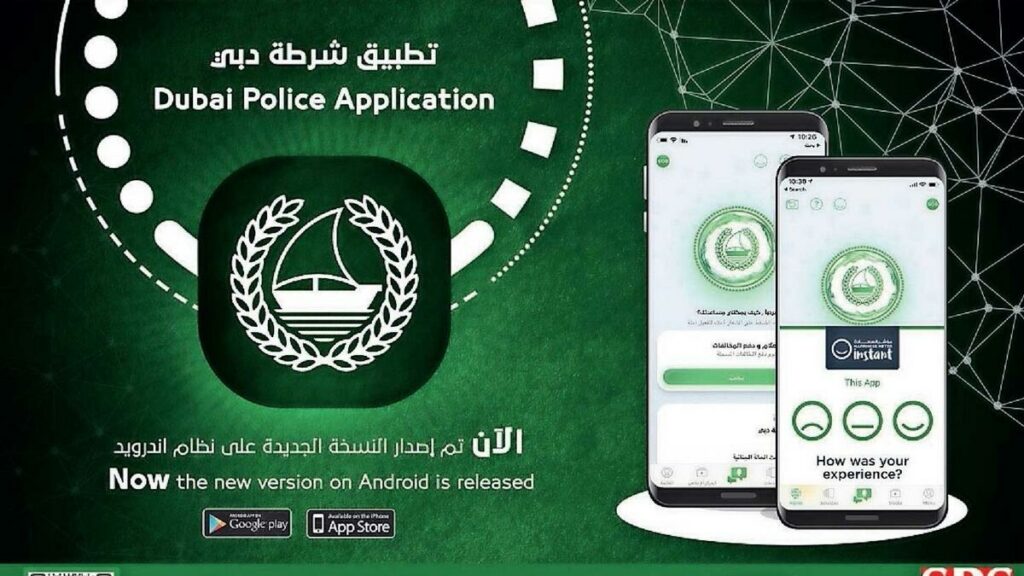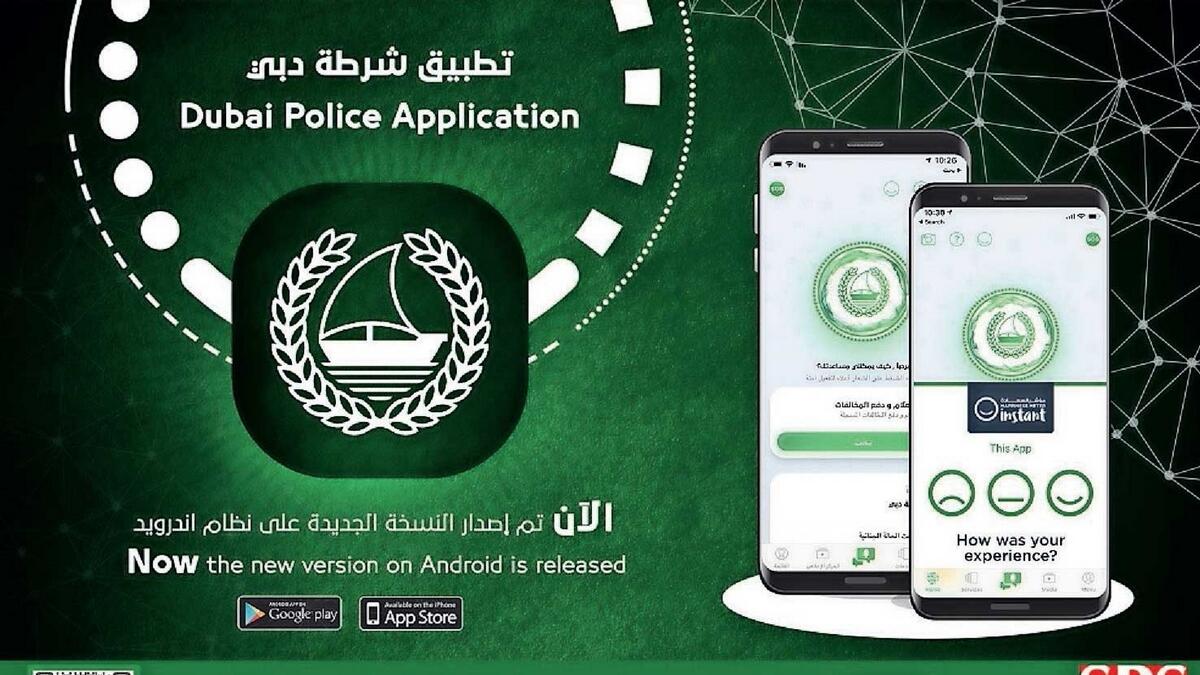 It is important to note that checking the UAE travel ban status through the Dubai Police website or app is a free service. As such, individuals are free to inquire as many times as they wish regarding their immigration ban status in the UAE.
How to check Travel Ban in UAE for Abu Dhabi residents and other Emirates?
The UAE Judicial Department's website provides an accessible method for checking whether an individual has any criminal court claims filed against them. This can be a crucial factor in determining one's immigration status. However, it should be noted that this method requires a legal ID number and access to the Estafser e-service. If an individual is unable to access this service, other options are available.
Visitors from other Emirates can check their immigration status by following the instructions provided by the UAE government portal. The process is straightforward and can be completed within a few minutes. To check travel ban in UAE, individuals can select the "preliminary checks" option under the "service and information" section, and follow the on-screen prompts. This procedure is highly recommended as it saves time at the airport and prevents any last-minute travel restrictions.
Verifying immigration ban status is an important step for individuals seeking to travel or reside in Abu Dhabi or any other Emirates of the UAE. Failure to comply with immigration laws and regulations can result in serious consequences, including a travel ban or deportation. Therefore, individuals should take proactive steps to ensure their legal compliance and avoid any potential legal issues. By utilizing the available online services and resources, individuals can easily check their immigration status and ensure a smooth travel experience.
Understanding the Legal Differences between Deportation and Travel Restrictions in UAE
When facing a travel ban in UAE, it's critical to have a comprehensive understanding of the legal differences between deportation and travel restrictions in UAE.
Parties' Interests
One of the significant differences between travel restrictions and deportation in UAE is the parties' interests involved. Travel bans are intended to safeguard personal interests, while deportation is meant to protect the people as a whole. Travel restrictions are usually imposed to protect public security, whereas deportation is used to remove individuals who pose a threat to public order.
Checking UAE Travel Ban Status
Individuals facing UAE travel bans or deportation in UAE should be aware of their status and understand how to check it. While checking deportation status may be challenging, it is not impossible. Under Article N. 132 of the Emirates Penal Code, individuals may petition the proper authorities to reverse their deportation sentence.
Legal Options for individuals facing UAE Travel bans
In situations where an individual with an extradition request also has a travel ban, the Civil Procedure UAE Law provides for an informal panel to decide the case's merits. Additionally, if an individual can provide sufficient documentation of outstanding debt, the deportation order may be postponed.
The parties' interests involved, the process for checking status, and the legal options available are all critical aspects that individuals should be aware of when facing such circumstances. By being informed and seeking appropriate legal guidance, individuals can protect their interests and rights in these situations.
What are the potential reasons for implementing a visa ban in the UAE?
1. Visa overstay
A travel ban will be applied to you if you are deported because you have exceeded your visa.
The UAE authorities will issue a decision at all border crossings to stop the concerned person from entering or exiting the country after a decision has been made to ban travel. This decision doesn't require that the authority has possession of the passport. The UAE government already has the details online.
A travel ban could also be imposed if you are being absconded by your employer for not reporting to work.
The UAE Labour Law states that if you do not report to work for seven consecutive days, your employer can file an absconding or Unexpected Work Abandonment report against you. The sponsor can lift this ban. If you prove the absconding case to be invalid to the Ministry of Human Resources and Emiratisation, the Ministry can lift your travel ban.
3. Defaulting on a Bank Loan
A travel ban can be issued if you default on your bank loan, or if your credit card debts are not paid. This is either because your security check bounced, or because the bank claims the entire amount.
For example, if you gave a security check for Dh10,000 for your credit card but the limit was increased to Dh50,000, and you use up all of the credit limit, the bank could try to cash the security cheque. In this case, it would be a case where bounced cheques. Or, they may claim payment of Dh50,000 from a court.
Although bounced cheques no longer constitute a crime, you will still be charged with civil violations.
4. Rent payment due by the due date
If your landlord sends you a notice to stop paying rent, or if you have been given notices for non-maintenance or failure to renew your contract, the landlord may contact the Rental Dispute Centre.
The RDC will then place a travel ban and require you to pay rent or fulfill any other obligations as a tenant.
5. A criminal case has been brought against you
If you are a victim of a criminal case, you might be subject to a travel ban. This means that you may not have the right to leave the country.
An administrative authority may issue a circular to stop a person traveling after a criminal case has been filed. The decision will be made once the case or complaint is resolved.
If you are convicted of serious crimes, such as drug use or assault and you are deported, you may be subject to a travel ban that will prevent you from entering the UAE again after your deportation.
An administrative authority may issue a circular to stop a person traveling after a criminal case has been filed. This is until the case or complaint is resolved and the verdict is implemented.
6. In certain civil and commercial cases
A court may place a travel ban against you in certain civil cases. This could be for commercial cases involving nonpayment of dues by companies or family cases where there is guardianship.
If you are the manager of a Limited Liability Company or sole proprietorship with a case against them for non-payment, a travel ban could be placed on your head.
A travel ban may be issued to the manager if the commercial case is against an LLC. The manager may be prohibited from traveling until he submits a report to execution court. This report will include the cash flow statistics and proof that the company cannot settle the debts. If the case is against a sole proprietorship owner, he/she will be prohibited from traveling outside the country until he/she settles the debt or is proven insolvent by court order.
According to the UAE government's official website, u.ae, if one parent in custody has concerns that the other may flee the country, they can apply for a travel ban which will prevent the child from flying out of the airport. A judge can refer the matter to court if there is a dispute.
7. You acted as a guarantor to someone
You will be banned from traveling if you stand as a Guarantor to a relative or family member who is facing a court or police case. Although your passport will be held by the court or police in most cases, it is possible to be banned from traveling while you are a guarantor.
The UAE authorities will issue a decision at all border crossings to stop the concerned person from entering or exiting the country after a decision has been made to ban travel. This decision doesn't require that the authority has possession of the passport. The UAE government already has the details online.
8. Deportation from another GCC state
Deported expats will face GCC-wide ban and expats deported from any one of the GCC countries will be banned from entering any of the other member countries, according to the GDRFA. All six GCC countries – Bahrain, Kuwait, Saudi Arabia, Qatar, the UAE and Oman, apply the law, which it says is based on a security pact signed by the member states.
Moreover, the country which deports an expatriate will be allowed to take the deportee's fingerprints and share the information with the rest of the GCC countries. GCC countries have been sharing information in relation to drug offenders, including the names of smugglers, their modus operandi and data.
An automatic ban applies to those deported for drug offences, while other instances are considered on a case-by-case basis.
Travel Ban and Labor Restrictions under UAE Law
Labor restrictions and travel bans are two separate issues governed by different laws in the United Arab Emirates (UAE). This legal article aims to clarify the relationship between these two matters and provide guidance for individuals seeking to enter or depart the country.
Labor Restrictions:
Under Federal Law No. 8 of 1980, also known as the UAE Labour Law, individuals must obtain a permit to work from The Ministry of Human Services and Emiratization. The Ministry has the discretion to grant or deny work permits based on certain criteria, including the individual's qualifications, experience, and the availability of similar positions for UAE nationals.
However, labor restrictions do not prohibit individuals from entering or departing the country. Instead, they limit the individual's ability to work in the UAE for a specified period.
UAE Travel Ban
On the other hand, a travel ban is a separate legal concept that prohibits individuals from traveling to the UAE for any purpose. Travel bans are typically imposed by the UAE government or courts in cases where an individual is suspected of a criminal offense or has outstanding debts or legal disputes.
Implications of UAE Travel ban
In light of the above, individuals facing labor restrictions can still enter the UAE on a visitor visa and seek employment in sectors that do not require work permits, such as the public sector or free zones. However, if a travel ban is in place, the individual will be prevented from entering the country regardless of their employment status.
EXPERT LAWYERS. 24 HOUR DELIVERY. GCC EXTENSIONS COVERED
Start Now with a UAE Travel Ban Check